Like you my friend, I am a masterpiece in progress. My story may be different, and yet our pain is often the same. I was motivated one moment, passionate and activated, and full of resistance and overwhelmed the next moment. I was often depressed or anxious, and sometimes doubted my ability to truly succeed. The successful, fulfilled version I knew myself to be was not matching my reality. I believe ThetaHealing provided the missing key....

With ThetaHealing, I learned there were deep core beliefs embedded in the collective psyche that were sabotaging my best efforts! I began to KNOW and Understand what it FELT like to fully align with the Ease and Grace of my Soul's Truth. I began to THRIVE as embodied Acceptance, Intuitive Guided Action, Trust, Awe and Gratitude, and witnessed my Dreams landing and life take flight in the most Miraculous ways. I am now a Joy-filled witness to daily Magic, Synchonicities, and The Miraculous! I continue to trust in the perfection of every moment, and relax into my Soul's knowing.

It often takes guidance and mentorship to Realize our Genius and Empower the optimal strategy of our Joyful, Passionate, and Powerful service. ​

​You know you are here for a great purpose. It is time to Command it.
Are you passionately sharing the abundance of your gifts, and divinely compensated for your work in money or otherwise? Have you aligned with your tribe and community to do the big work? Are you happy, successful, and shining your light in the world? Remember that everything that you have experienced thus far, has been for your growth.

It is an absolute Joy to serve clients like yourself on a path to Wholeness, Prosperity, and Liberation. I believe in You, and in an Awakened Heart Tribe of Earth Guardians.

In devotion, I have designed The Lovepreneur World Program, synthesizing the powerful transformational work of ThetaHealing, the professional expertise from a Master's degree in Strategic Leadership for Sustainability, and the wisdom and learning from lifetimes - here to co-create Heaven on Earth for all who choose alignment with Love.

In loving service,
Lila Star xo
Lovepreneur
Powered by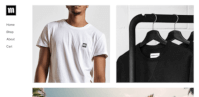 Create your own unique website with customizable templates.